This is perhaps the most simplest looking LED flasher that does not depend on any semiconductor. This LED blinker circuit utilizes ordinary passive components like a few resistors, a capacitor and an LDR. Meaning, this LED flasher does not depend on transistors or ICs to create the blinking effect.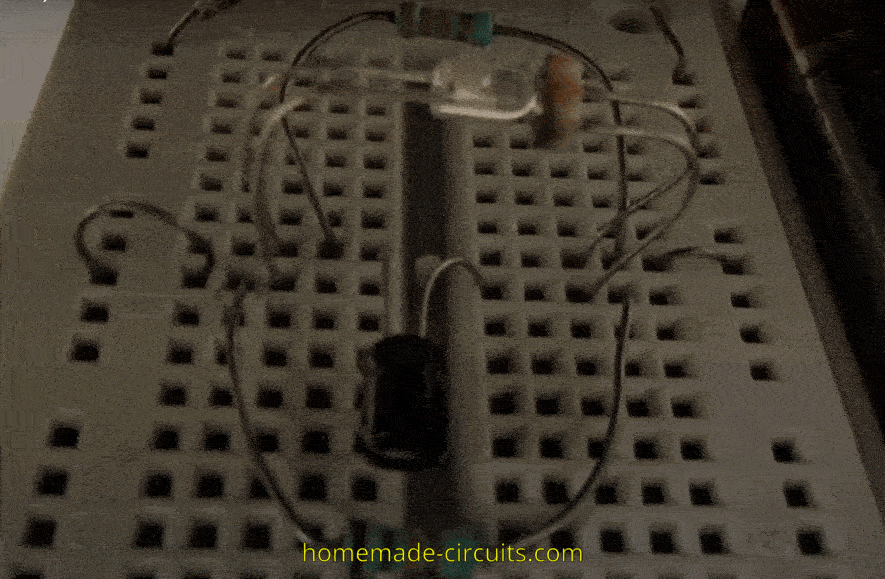 Circuit Description
The LED-LDR combination is utilized to work like an amplifier. As the current through the LED increases, it decreases the resistance of the LDR, which in turn causes the voltage at the right side (output) of the circuit to increase.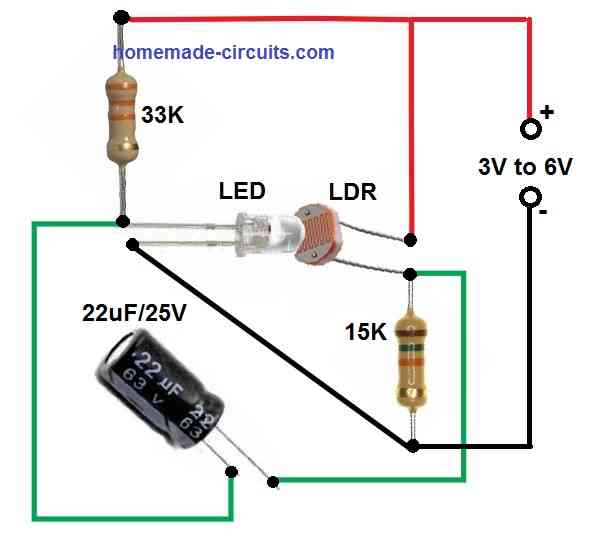 As long as the voltage at the "output" of the capacitor continues to rise, the LED derives a positive feedback from the capacitor's charging current.
The charging of the capacitor inhibits when the output voltage attains a level that is nearly equal to the supply voltage, and the LED gradually fades.
As a result, the output voltage decreases and the LDR resistance rises. The LED eventually fully switches off through the charged capacitor.
The capacitor is discharged as a result of the left resistor. This feeds a some current to the LED that gradually causes the LED to become slightly positive biased once again. As the process repeats, the LED brightness intensifies.
The oscillator employed in this LED/LDR blinker circuit resembles a relaxation type of oscillator.
Use a high intensity LED that sticks to the LDR face to face within 5mm distance. This is necessary to provide enhanced gain to start the blinking effect. The red LED chosen in this setup was a standard high bright type of LED with a 3700 mcd @20mA luminosity specification.
As you can see in the GIF image at the top, it is not necessary to have a completely darkness to initiate the blinking process. The blinking process will continue to happen even in a semi-dark environment.
However, if the ambient light is increased the blinking will stop.
This is because, in bright ambient light conditions the LDR resistance becomes very low causing the oscillation to stall and the blinking effect stops.
Parts List
Resistors are 1/4 watt 5%
33 K - 1no
15 K - 1no
LDR - 1no, any standard type as indicated in the diagram
LED - 1no, any 20 mA high bright LED
Capacitor
22 μF/25 V Electrolytic - 1no
Power Supply
The LED/LDR blinking circuit works with a 3V supply which can be provided from a small AC to DC 3 V adapter or from a couple of series AAA 1.5 V cells.
You can also try using a mobile charger power supply for powering the circuit and check the response.