The idea of acquiring free energy from induction cookwares using an external bifilar coil was suggested by one of the keen enthusiasts and a regular visitor of this blog. Let's learn more regarding the details of this interesting free energy device, as explained by the author himself.
WARNING: THIS CONCEPT ATTEMPTS TO VIOLATE THE "LAW OF CONSERVATION OF ENERGY", SO ACCORDING TO ME IT CANNOT BE TRUE, TRY IT AT YOUR OWN RISK.
Generating Free Kilowatts from an Induction Cooktop
It was Tesla who first discovered the idea of extracting free energy from magnetism a 100 years ago.
Today you can implement the same concept using a induction heater cooktop in the following way:
You will just need to buy and enhance the
induction coil of an induction heater by using a handmade DIY bifilar coil.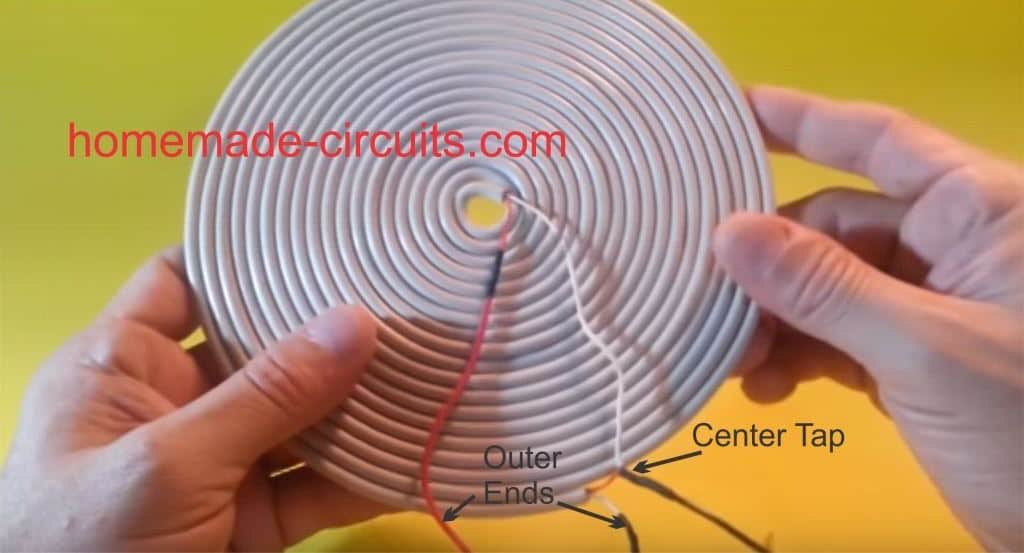 For this you may have to procure an 1800W induction cooktop (for around $55), next, you will need to build a bifilar coil that should be approximately the same size of the induction
coil inside cooktop.
The next step would be to configure the bifilar coil in the form of a power source, and connect its end terminals with a power connector module.
After this, plug in or attach the appliance or the load as per your own preference, for optimal response make sure the load is a resistive type appliance for ensuring best
efficiency, for example you could try using an incandescent light bulbs, water heaters, soldering iron etc.
In my prototype I found that at around a load of 4kW the lamp started showing signs of fluctuations and dimmed a little so I inferred that it may not be suitable to increase the load above this value, so don't go over that for each
induction device.
Testing the Free Energy Output Results
Once the above set up is installed, you are just about ready to watch the power of free magnetic energy at an awesome level.
For this to happen you simply go ahead and plug in the cooktop into your home AC live power socket .....and position your DIY bifilar coil right on
top of the induction cooktop and WHAT...you will be surprised to see a massive 4 kWH of power being delivered for an input of just 1.8kW from your home AC.
In few of the modern cooktops you may find a feature where the cooktop does not start until a ferromagnetic vessel is introduced over it....so you may have to do this extra bit just to make sure your induction cooktop starts normally.
In my prototype I noticed that powering at a maximum 4kW load, my homemade bifilar coil on top of the cookware reached a maximum temperature around 46.3°C.
The system should work for 110-120V single phase inputs at above price. You can try it with 208-240V 1P inputs, or 240-600V 3Phase input also, however this might mean that the cost of the stovetop increasing proportionately. Nevertheless this might probably allow you to power your entire house with a 240V, 3500W induction heater cooktop with absolutely no utility bills troubling your bank account.
Try this and let us know how it works for you!!
WARNING: THE EXPERIMENT INVOLVES LETHAL MAINS VOLTAGE THAT CAN KILL ANY LIVING BEING INSTANTLY.
BE EXTREMELY CAREFUL WHILE CONDUCTING IT, AND PREFERABLY DO IT UNDER THE SUPERVISION OF A QUALIFIED TECHNICIAN.