The XLamp XM-LED can be considered as the highest performing, single die solid state LED module which is able to produce lights at ultra bright intensities. Let's learn it's datasheet, specifications.
High Illumination Efficacy
Due to it's ultra bright and high efficiency values, the Xlamp becomes highly suitable for applications such as in automotive headlamps, stadium flood lights, for home lighting, street lighting, practically anywhere which requires high illumination at minimum space and consumption.
To be precise an Xlamp is able to generate 1000 lumen with 100 lumen per watt efficacy.
The main features which makes this breakthrough device exceptionally desirable for lighting applications may be studied with the following data:
Main Electrical Specifications
Operating current: 3000 mA or 3 Amps
Operating Voltage: 3.3V
Low thermal resistance: 2.5 °C/W
Maximum junction temperature: 150 °C
Viewing angle: 125°
Available in cool white, 80‑CRIminimum neutral white and 80‑CRI, 85‑CRI and 90‑CRI warm white
ANSI‑compatible chromaticity bins
Infinite Store life at ≤ 30 ºC/85% RH
Re flow solderable - JEDEC J‑STD‑020C
Electrically neutral thermal path
RoHS- and REACh‑compliant
UL-recognized component (E349212)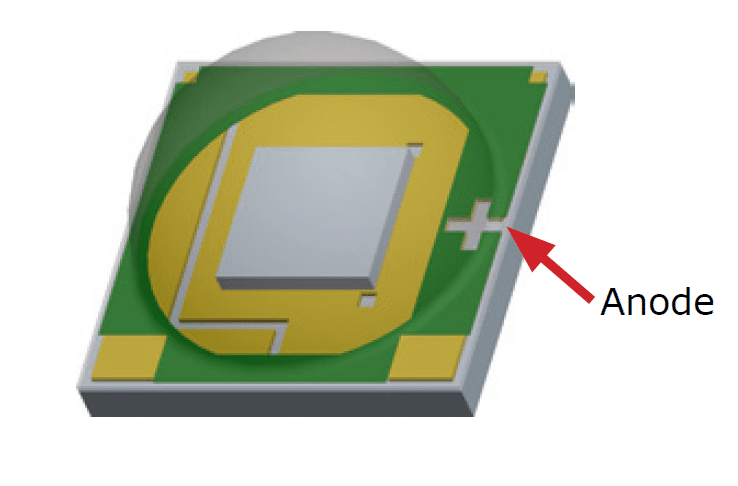 How to Drive a Cree Xlamp XM-LED
Since the the performance and life of the Cree Xlamp is inversely proportional to its junction temperature, a high quality current controlled driver becomes a must for operating these ultra bright LEDs. Let's learn a few of the application circuits for safely driving the proposed LED devices.
Applying In Automotive Headlights.
When used for automotive headlamp applications, the following circuit may be employed: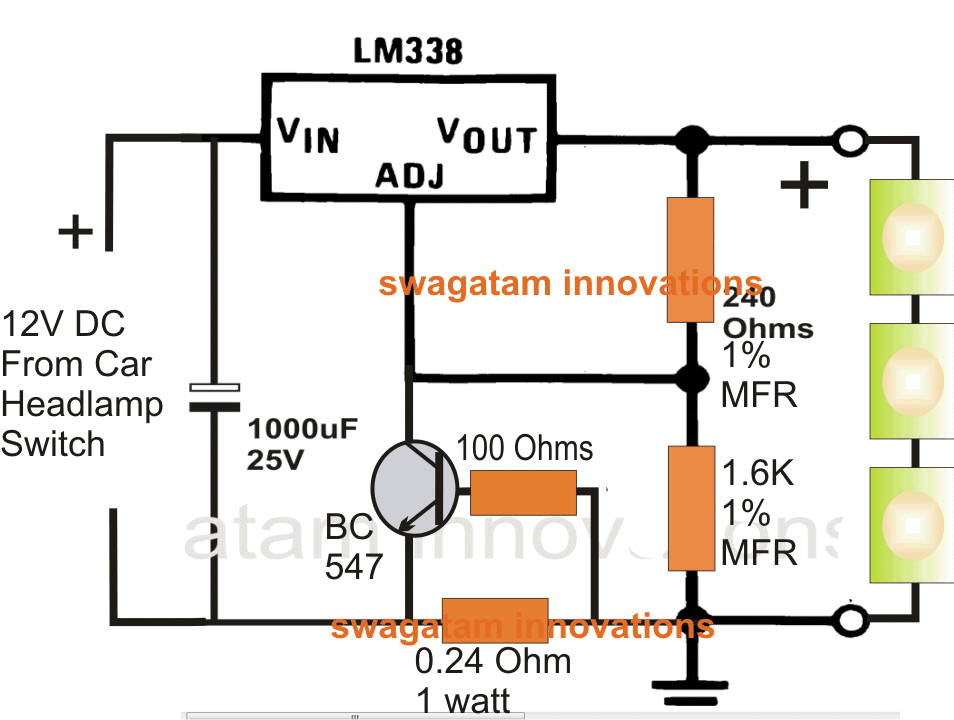 For Home Lighting
The same circuit may be used for home lighting applications, the design is given below: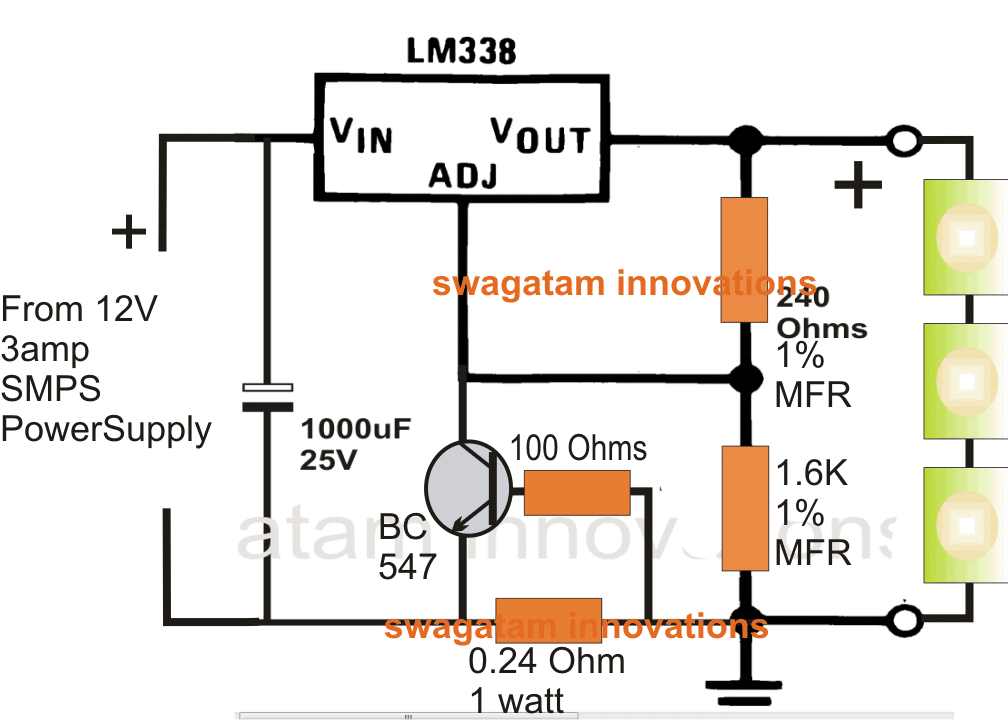 For all applications, the LEDs must be mounted on suitable heatsinks for getting optimal performance.
For more info on this, you may refer to the original datasheet