The article discusses a few highly advanced contactles sensors such as infrared sensor, temperature sensor, humidity sensor, light sensor which can be used for crucial and sensitive industrial applications, and manufacturing plants.
Texas Instruments (TI) introduced the growth of its industry-leading sensing integrated circuits with the inclusion of 4 innovative products that may empower technical engineers to precisely detect crucial environmental variables in restricted areas using surprisingly low electric power. These new releases present alternatives for temperature, humidity, ambient light and capacitive sensing for many crucial industrial and business applications.
Contactless, Infrared Temperature Sensing (Thermopile Sensor)

The TMP007 is a exceptionally integrated, noncontact infrared (IR) temperature sensor, becoming a member of TI's group of the world's tiniest thermopile detectors. This new sensor comes with a built-in math computer, that executes computations on-chip to get immediate reading of the specific target's temperature, and presents low power utilization of only 675 uJ for each of the reading.
Having dimensions of only 1.9 mm by 1.9 mm by 0.625 mm, the TMP007 makes it possible for developers to keep track of temperature in space-constrained manufacturing applications, such as protection relays and process management equipment, along with other manufacturing and construction automation applications, in addition to enterprise equipment, like laser printers and network servers.
Integrated Humidity and Temperature Sensor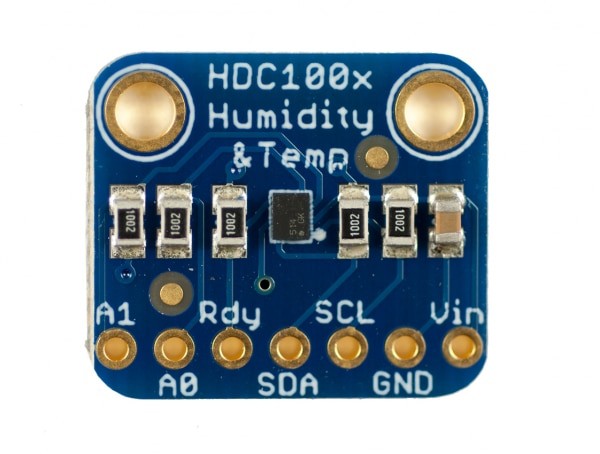 Designers who intend to build control equipment can easily carry out precise, energy-saving environment control in modest areas, whereas developers of household gadgets and client items can simply put moisture sensing features for their items using the HDC1000 integrated humidity and temperature sensor.
TI's humidity sensor delivers high precision and lower power inside a little, dust-resistant casing. The HDC1000 makes use of just one.2 uA of average current while calculating relative humidity and temperature at 11-bit resolution, once for every second.
This outstandingly low current helps prolong battery life in remote and distant applications. The sensor's 2.0-mm by 1.6-mm wafer grade chip size packet (WLCSP) streamlines panel design and lowers process size.
Additionally, the revolutionary placement of the sensing component in the base of the unit offers prevention to dirt, dirt along with other ecological pollutants.
Accurate Ambient Light Recognition
The OPT3001 is a accurate ambient light sensor internally adjusted to carefully reproduce the human eye's photopic reaction.
Having its industry-leading spectral effect, the sensor has the ability to supply more than 99 % IR rejection, to produce steady light metering irrespective of the source of light. Using just a 2.0 mm by 2.0 mm by 0.65 mm space, it works with just 1.6 V at standard operating current of 2 uA, this ambient light sensor could be utilized for numerous sorts battery-powered purposes.
Furthermore, the OPT3001 allows you to work with more than a 23-bit dynamic range, offering developers the substantial resolution necessary for business lighting effects control and construction and factory automation programs. This newest ambient light sensor works with with TI's Sensor Hub BoosterPack.
High-end Capacitive Sensing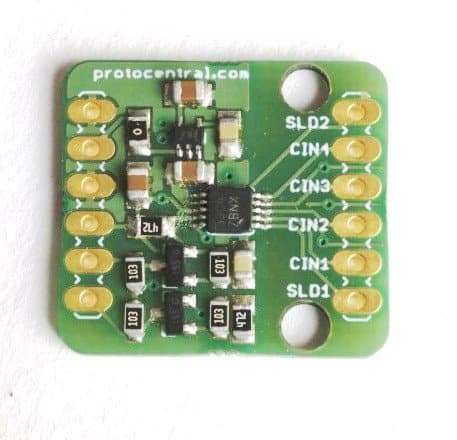 The four-channel FDC1004 capacitance-to-digital converter brings together distinctive attributes and operates with low power and 16-bit noise performance, spanning a range of +/-15 pF, making it easy for architects to make use of capacitive sensing to improve the intellect and understanding of their devices.
The product includes an offset capacitance up to 100 pF, making it possible for remote sensing in severe situations or in places where normal electronics may have the tendency to fail.
It provides a solid shield driver to enable reduce interference, to enable aim the sensing target accurately and for lowering the effect of temperature disparities on process efficiency.
The FDC1004 can be utilized in numerous programs such as proximity wake-up sensing, material research and liquid level sensing. You can use it with microcontrollers (MCUs), including the ultra-low-power MSP430™ MCUs.
Get New Circuit Diagrams in your Email