The 801S vibration sensor is a typical vibration detection and measurement module. The following are some of its main technical features, datasheet and characteristics:
Sensor Type: Vibration sensor
Operating Voltage: 3.3V - 5V
Output Signal: Digital output (high or low)
Sensitivity Adjustment: Potentiometer for sensitivity adjustment
Detection Range: Adjustable, typically up to a few meters
Frequency Response Range: 0.5 Hz - 10 kHz
Operating Temperature Range: -10°C to +70°C
Dimensions: Typically a small module with compact dimensions
Connector Type: Typically a 3-pin interface (VCC, GND, and Signal)
Supply Current: Typically less than 2 mA
Noise Level: Low noise output for accurate vibration detection
Response Time: Fast response time for detecting vibrations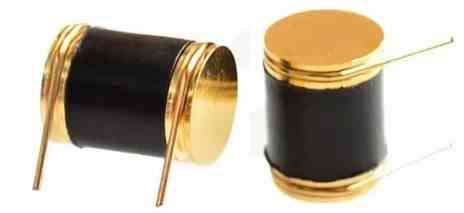 Datasheet in Details
The 801S vibration sensor is very sensitive and can pick up even the smallest vibrations in its surroundings.
Frequency Range: The module is made to detect vibrations that fall inside a certain frequency band. Depending on the particular type or version of the sensor, the precise frequency range may change.
Operating Voltage: The 801S vibration sensor typically operates between 3.3 and 5 volts DC. To guarantee precise performance, the sensor must be supplied with the proper voltage.
Output Signal: Digital output signal is provided by the sensor. The output pin of the sensor module goes high when a vibration is detected, signaling the presence of a vibration event.
Adjustable Threshold: The 801S vibration sensor frequently comes with a potentiometer that enables the user to change the vibration detection threshold. This makes modification possible based on the particular application and desired level of sensitivity.
Dimensions: The 801S vibration sensor is generally small and is available in module form. Depending on the manufacturer, the physical dimensions may change, but it is typically compact and ideal for integration into a variety of electrical systems.
Interfacing: The 801S vibration sensor is compatible with microcontrollers and other digital circuits, and it may be connected to them with ease. It is frequently employed in projects that make use of the Arduino, Raspberry Pi, and other comparable platforms.
Applications: The 801S vibration sensor is frequently used in projects that call for the detection of vibrations, including motion detection, security systems, vibration monitoring, and others.
A typical application circuit can be found in the following article:
Shock and Vibration Detector Circuit
Conclusion
While these details are typical for the 801S vibration sensor, it's vital to keep in mind that there can be variants and other versions on the market. It is always advisable to consult the relevant datasheet or manufacturer-provided paperwork for the complete technical details of the exact model you are using.