The DB9 to OBD-II adapter cable is an easy to use adapter that enables the EasySYNC range of CANbus products to fit compatibly with OBD-II interface connectors, typically utilized in automotive diagnostics.
The DB9 pinouts directly fit into the EasySYNC CANPlus modules or any CANbus adapter which complies with the CAN-in-Automation (CiA) DS102-2 pin-out.

The OBD-II end can be directly plugged into any automotive diagnostic port. The cable specifically works with the CANbus portion of the OBD-II standards.
The Cable comes with a regular DB9 Female connector along with an OBD 16 Pin Male connector for executing the necessary communications across the EasySYNC CANbus products and OBD-II interface.
Understanding the Block Diagram

DB9 Connector (Female)
The DB9 connector is a female 9-way D-sub connector (also known as DE-9S) which can be wired directly fit with the EasySYNC CANPlus products. The signals transmitted from CANbus also comply with the standards of the CAN-in-Automation (CiA) DS102-2 pin-out.
Cable Length
The OBD-M-DB9-ES cord is 900mm long.
ODB-16P Connector (Male)
The wiring of the ODB-16P connector is designed such that it connects to the CANbus pins in an OBD-II automotive application.
Internal Connection
The following table below indicates how the wiring of the OBD-M-DB9-F-ES is implemented.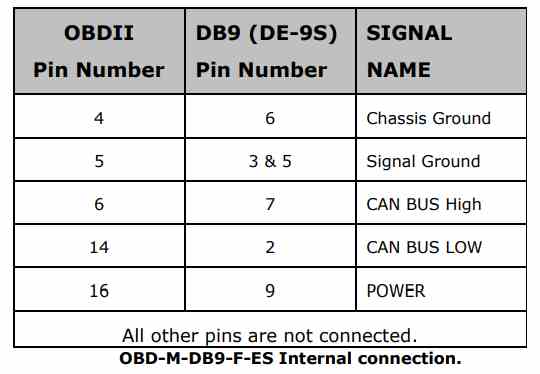 Pinout Diagram of OBD-II adapter cable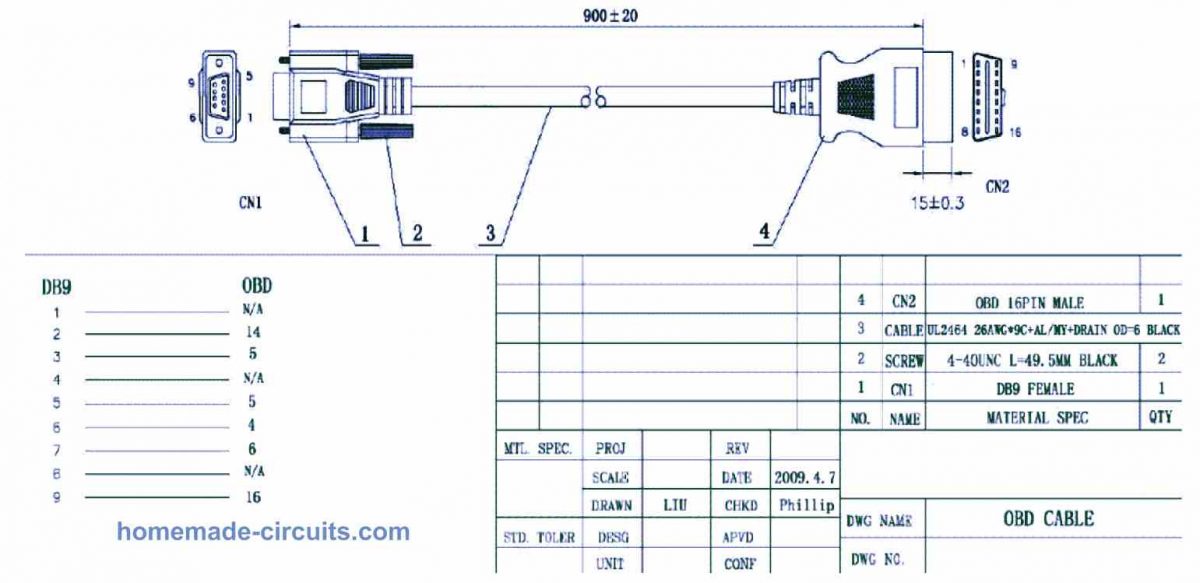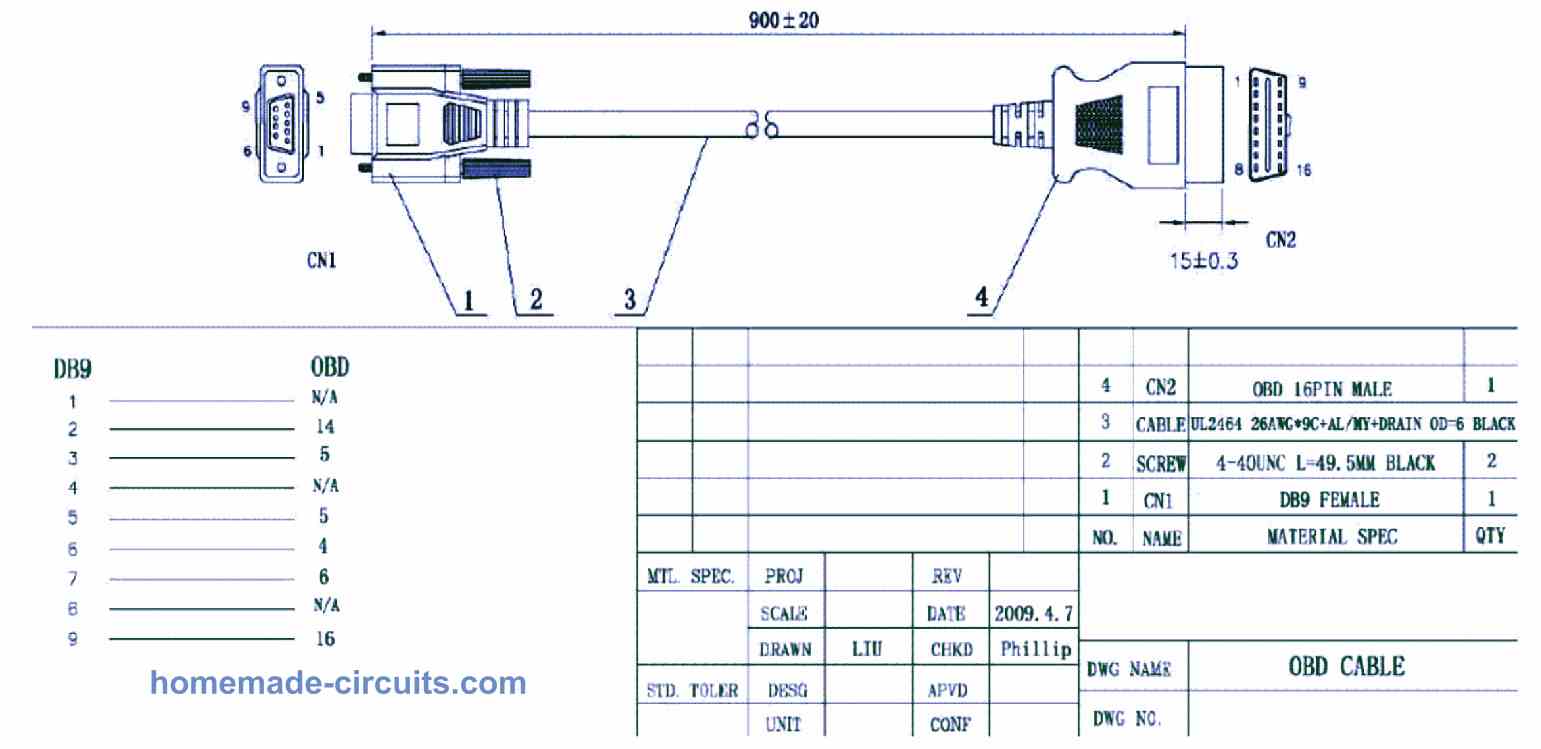 Safety Definition
The OBD-M-DB9-F-ES is specified within the Limited Power Supply (LPS) device category, designed to operate with voltages below 60VDC.
Environmental Specs
The OBD-M-DB9-F-ES is a lead-free product which conforms to the below given standard environmental guidlines:
RoHS, WEEE, REACH, PFOS and DecaBDE.