The post explains a very simple automatic bathroom/Toilet Engage indicator circuit which can be installed with any relevant door bolt for implementing the actions. The idea was created and submitted by Mr. Sandipan.
The Design
I have one more idea that need your help. I would like to implement is at my home ( just a simple useful fun ).
Here is my idea :
Automatic Bathroom/Toilet Engage indicator :
Requirements :
1. If a bathroom/toilet is engaged/ locked from inside ( in use ), a LED indicator ( Placed outside) should glow.
2. If the bathroom/toilet is locked from outside ( Not in use ), the indicator should not glow.
3. The bathroom/Toilet can be locked from inside using one Sliding door bolt or simple door bolt or both.
Based on the above requirement, I designed a very simple Circuit using one LED, 2 AA battery and use door locks as switch. Here is the circuit diagram
Circuit Diagram
​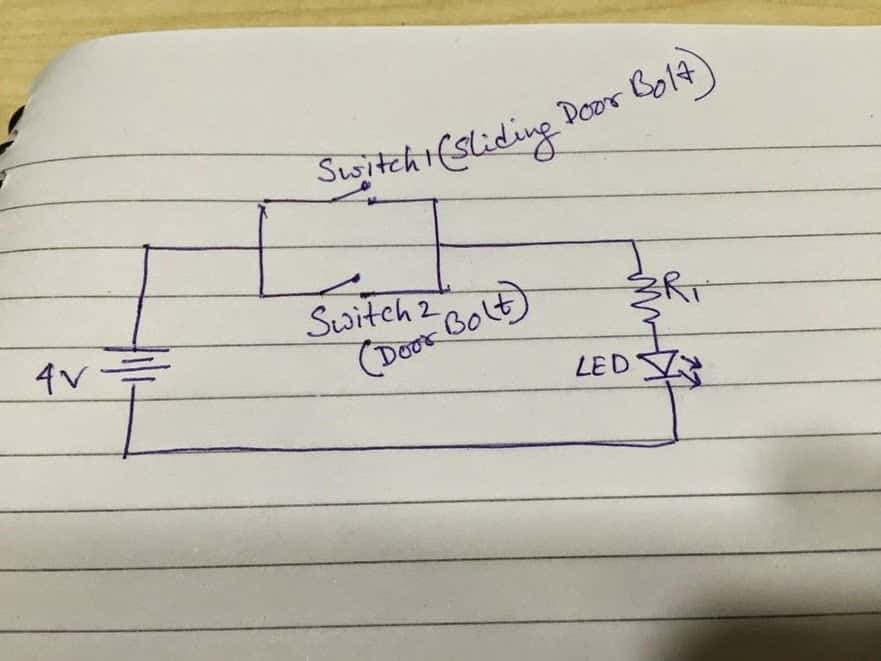 So, if any bolt or both bolt are used from inside, it complete the circuit and LED will glow.

The problem is, a lot of wiring is visible in back side of the door. I have tested this circuit using breadboard but not with Bathroom/Toilet door 🙁 .Could you please suggest any other sensor based idea/circuit ?
Thanks
Sandipan
Get New Circuit Diagrams in your Email